» Z1 GEM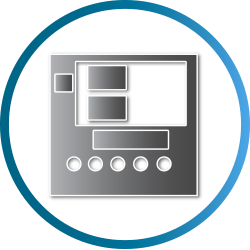 Key Information:
Provides businesses with security, control and ownership of its business information
Allows access to data securely using SSH tunnelling with SPOK device authorisation
Document Management services uses Triple A™ system for archiving and file versioning
Firewall protection
Disaster recovery & backup with hot swappable, fully bootable disks
Remote access to network applications
SPOK enabled device allows user defined access to your network and applications with no transfer of data or information
Function based access control
Full integration with Microsoft Windows networks as well as Apple and Android devices
For full specification see Data Sheets
SME business server for on-premise and cloud environments
Designed and developed specifically for SME businesses to provide complete data care and security with minimal administration and system management requirements.
Using the SPOK, (click here for more information),  the GEM is fully configured to allow secure mobile connectivity using USB, Android or IOS devices.
Open Source operating system so no license fees to pay and no limits on the number of users.
Email system seamlessly deals with SPAM, filtering and virus detection
Automatic archiving and backup of all files and emails and so is always up-to-date
Easy to install and easy to manage
Secure remote access allows working wherever you have an internet connection
Virtualization support – Windows Desktops or Windows Servers can run inside the GEM system.