» Data Storage & Archiving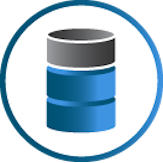 The First Automatic Continuity Solution For Small and Micro Enterprises
Maintaining data and information electronically is a must for businesses of all size and, with ever increasing legislative and compliance demands, it can be a nightmare for smaller organisations.
Zybert Data storage and archiving functions provide a seamless and continuous means of ensuring that information is complete and accessible at all times.
As with all aspects of Zybert solutions you can have peace of mind that all information stored will be protected with high levels of encryption and security protocols.
Key features:
TripleA™ system keeps an up-to-date copy of your main GEM disk
Disk mirroring creates an archive which keeps a 'previous' version of every file that has been modified.
All modified and deleted files are archived and can be retrieved immediately, you are protected from accidental or malicious changes, making it easier for you to recover from mistakes
All incoming and outgoing mail is archived
Email archives are accessible as read-only to authorized users and are searchable
Year/Month/Day structure of the email archive allows copying to a non-rewriteable medium on a regular basis – key feature for industries where audit trails are of importance