» Technology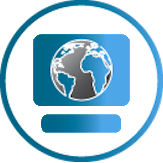 Key features:
Operating system – Linux 2.6
Networking – Two way router with firewall
Security – SSH server providing SSH1,SSH2, SCP and SFTP protocols. Public/Private key authentication
Email – SMTP server with virtual hosts, mail filters, SSL/TLS security, authentication
Backup & Archive – TripleA™ system
The Zybert development team are used to working on highly innovative software and hardware solutions for mission-critical environments – such as nuclear physics research – and relate this experience to the requirements of SMEs for network solutions that can be installed and administered with minimal disruption to their business but giving large benefits.
Dedicated to using open source technologies to reduce license costs and deliver business benefits that are scalable and meet the demands of our SME customers.